1(888) 526-4587
COVID-19 - We're Open
We Are An Essential Business. Click Here To Learn How We Are Keeping Our Customers & Employees Safe.





WITH 735 REVIEWS
Click
to view local phone numbers
(513) 729-7644
(513) 729-7644
---
Hamilton County





Ancor

Arlington Heights

Avoca Park

Bevis

Camp Dennison

Cherry Grove

Crestwood Acres

Delhi Hills

Dent

Dillonvale

Dry Ridge

Elizabethtown

Elmwood Place

Fairfax

Finneytown

Fruit Hill

Glendale

Golf Manor

Grandview

Greenfield Village

Greenhills

Highpoint

Hooven

Ivorydale

Kenwood

LaFeuille Terrace

Lincoln Heights

Lockland

Mack

Maineville

Miami Heights

Miamitown

Mount Saint Joseph

Mount Washington

New Baltimore

New Haven

Northbrook

Plainville

Pleasant Plain

Pleasant Run

Pleasant Run Farm

Rossmoyne

Saint Bernard

Sedamsville

Shademoore

Sherwood

Sherwood Village

Sixteen Mile Stand

Skyline Acres

South Clippinger

Spring Meadows

Whitetree
(513) 327-2027
(513) 327-2027
---
Clermont County





Blanchester

Chilo

Day Heights

Edenton

Felicity

Laurel

Lindale

Miamiville

Mt Carmel

Mt Repose

Mulberry

Neville

Newtonsville

Owensville

Summerside

Utopia

Willowville
(937) 709-0007
(937) 709-0007
---
Brown County





Aberdeen

Decatur

Feesburg

Higginsport

Hillsboro

Lynchburg

Mount Orab

Ripley

Russellville

Winchester
(859) 359-2690
(859) 359-2690
---
Northern Kentucky Area





Aspen Grove

Atwood

Augusta

Beaverlick

Belleview

Berry

Big Bone

Bromley

Brooksville

Bullittsville

Butler

Camp Springs

Claryville

Constance

Corinth

Crescent Park

Crescent Springs

Crestview

Crestview Hills

Crittenden

Dayton

De Mossville

Devon

Elsmere

Fiskburg

Flagg Spring

Forest Hills

Francisville

Germantown

Glencoe

Grants Lick

Gubser Mill

Idlewild

Jonesville

Kenton Vale

Limaburg

Ludlow

Mason

Melbourne

Morning View

Nicholson

Oakbrook

Petersburg

Piner

Richwood

Ryland Heights

Silver Grove

Southgate

Taylorsport

Visalia

Warsaw

Waterloo

White Villa

Wilder

Williamstown
(812) 496-4822
(812) 496-4822
---
Southeast Indiana Area





Bennington

Bonnell

Chesterville

Cold Springs

Dillsboro

Dover

Farmers Retreat

Hardinsburg

Hidden Valley

Homestead

Kyle

Lawrenceville

Logan

Manchester

Milan

Moores Hill

Mount Sinai

New Alsace

Saint Leon

Sparta

Weisburg

Wilmington

Wrights Corner

Yorkville
Read what people are saying
about Precision Garage Door in:
Covington, KY
Precision Garage Door of Cincinnati
has received
3
reviews, averaging
5.00
Stars:










Date: 12/28/2020
Garage Door Opener Repair
Covington, KY
Review:
My technician David Allen arrived right on time and reprogrammed my remote for me. He also answered a few questions that I had. I've used your service in the past and been very pleased.
- Cindy Azbill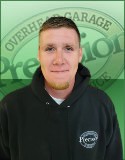 Service Provided:
Garage Door Opener Repair
---
Technician:
David Allen





Date: 06/22/2018
Broken Garage Door Spring Repair
Covington, KY
Review:
There seems to be a lot of garage door repair service companies out there, and many with similar names. But if you are unsure who to call, from my personal experience THIS is the company you'll want! I had my door springs installed by Precision Overhead Garage Door Service 10 1/2 years ago, and bought the lifetime warranty for "free" springs replacement. Yesterday evening one of the springs finally wore out (after 10 1/2 years of daily multiple use) and broke. I called the toll free number on my original receipt and mentioned the warranty and the broken spring. They set up the service call for the next day (less than 24 hrs. later) and setting a time that worked for me was EASY (they were totally flexible). They were proficient at confirming my appointment by text (including the technician's name ("George") & bio, and when he was on his way). He arrived on time (even earlly), was friendly and knowledgeable, and did an exceptional job replacing with two new springs and of course they honored the warranty with zero charge. (Even though this was serviced by the local franchise ("precisiondoorcincinnati.com") that didn't even exist yet when I bought the warranty from the original parent company over 10 years earlier. (The tech also said that my NEW replacement springs are also covered by the originally purchased lifetime warranty, with possibly only a service call fee in the future but no charge for future replacement springs). I would highly recommend "Precision Overhead Garage Door Service"!!!
- Paul Granick
Service Provided:
Broken Garage Door Spring Repair
---
Product:
Springs
---





Date: 05/04/2017
Garage Door Repair
Covington, KY
Review:
The young technician arrived on time! Looked professional and was courteous. Conrats
- Lucy Ibanez
A Response from: John
Thank you for the review Lucy. We are glad that you are happy with your service.
Service Provided:
Garage Door Repair
---
Product:
Springs
---